Strategic Workforce Planning
Identifying Future Human Capital Needs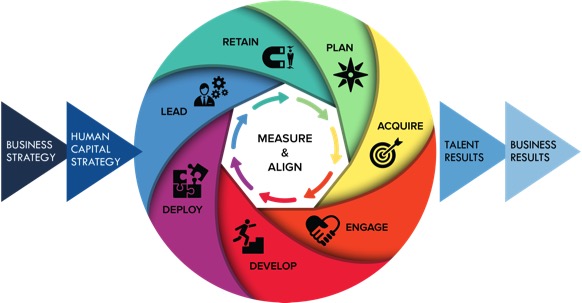 Strategic Workforce Planning is one of the most important topics for the new economy because without proper preparation, organizations will be inundated with unanticipated change and challenges.
We work with our clients on workforce planning to make connection between the present and future success of the organization. While most organizations have fairly well defined recruiting and training/learning functions, workforce planning is usually underdeveloped, as are deployment and retention programs. 
Symptoms of lacking or underdeveloped talent management integration:
Several functions are done well independently
Responsibilities are spread across the enterprise
The relationship among talent functions is rare and left to chance
Broken processes lead to inconsistent execution and implementation
Current state of talent management systems is far from being integrated
Significant amount of potential energy is lost through talent mismanagement
Prescient Strategists takes workforce planning out of the mystical realm and provides a methodology and set of tools that can be implemented. While the process and the journey are not easy, the benefits are considerable, both for individuals and organizations.
Declarative Statement: Prescient Strategists, LLC. does not sell or provide any legal, or financial advice of any kind as we are NOT attorneys, investment bankers, licensed b